About Us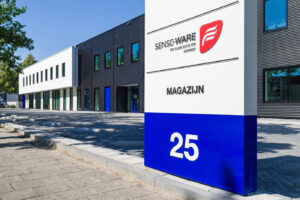 SENSE-WARE was founded in 2001 and is a manufacturer and international operating trading company which sells high quality safety products. With headquarters in Veenendaal, the Netherlands, SENSE-WARE supplies a comprehensive delivery program of products which are applied in heavy applications in the industry (most common in the chemical industry and in the oil and gas industry) and in shipping. Our mission is to supply our customers products that fulfill their needs in the safest and most simple way. Simple and easy are the key words for our products.
SENSE-WARE is an independent player in the market as a manufacturer of universal UV and UV/IR Flame detector Test Lamps. The T-229/4P Test Lamp was developed in 2004. Four generations later the current Test Lamp sells all over the world mainly in Marine applications. Continuous improvement of the design and manufacturing procedures makes the T-229/4P the most reliable universal Flame detector tester on the market. "We have to change to stay the same…..". The SENSE-WARE Quality Management System (QMS) is certified to ISO 9001.
SENSE-WARE also manufactures a Best in Class range of Flame detectors for Mid-Market applications:
Please check out www.sense-ware.com for more details.